Cette semaine MaChabine Creations est designer à l'honneur chez Scrap from France, pour l'occasion vous pourrez retrouver toute sa boutique à 45% de réduction jusqu'au 31 janvier. Alors dépêchez vous et profitez en !
This week MaChabine Creations designer in the spotlight atScrap from France for the occasion you will find all the shop45% off until January 31.So hurry up and enjoy!
FEATURED - A L'HONNEUR : MACHABINE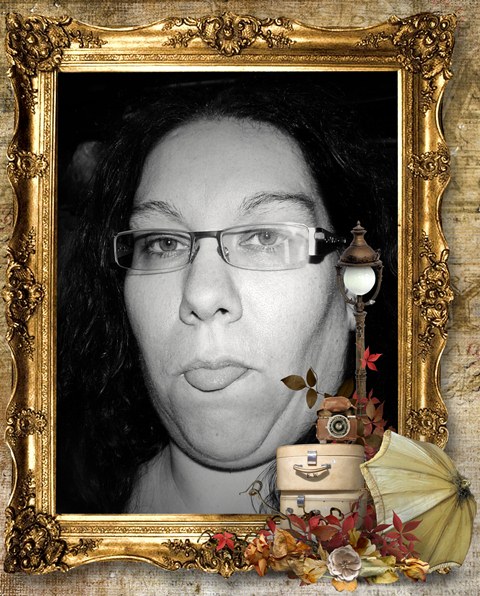 Dis nous en un peu plus sur toi ? ton prénom, ta vie, tes passions ? Je m'appelle Frédérique, maman de 4 merveilleux enfants, je suis maman au foyer depuis octobre 2010. Ma vie ce sont mes enfants, mes passions le digiscrap et le perlage Depuis combien de temps pratiques-tu cet art ? sur quel logiciel ? je scrappe depuis août 2007 et je suis designer depuis octobre 2008 j'ai commencé sur gimp et je suis maintenant une adepte de photoshop Que ce qui t'a amené au digiscrap ? la naissance de ma première née, parce que le scrapbooking traditionnel était trop onéreux pour mon budget Donnes nous 5 termes pour définir ton style : je n'ai pas forcément de style prédéfini, je marche au coup de coeur Si tu devais choisir un des tes produit et un seul, lequel serait-il ? pourquoi ce choix ? "Memories of travel", j'adore les kits vintages mais j'ai toujours eu du mal a faire ressentir ce que je voulais avec les anciens celui-ci je le trouve parfait.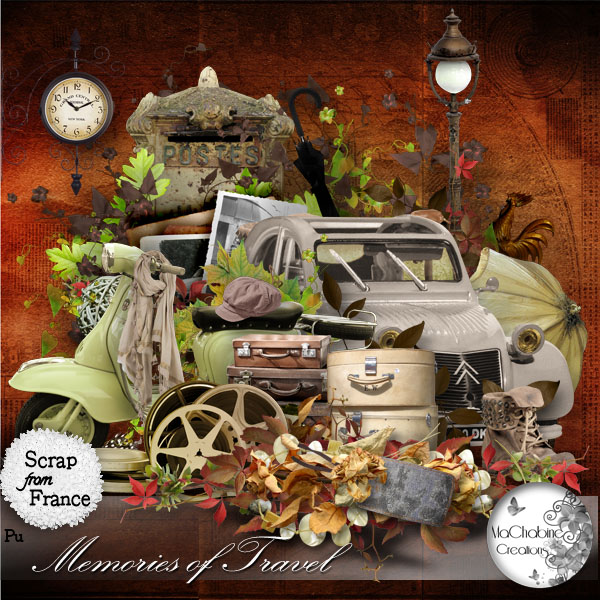 Pourrais-tu nous présenter 4 de tes pages CT préférées ? là c'est la colle car c'est très difficiles de faire un choix parmi les merveilleuses pages que me font les filles.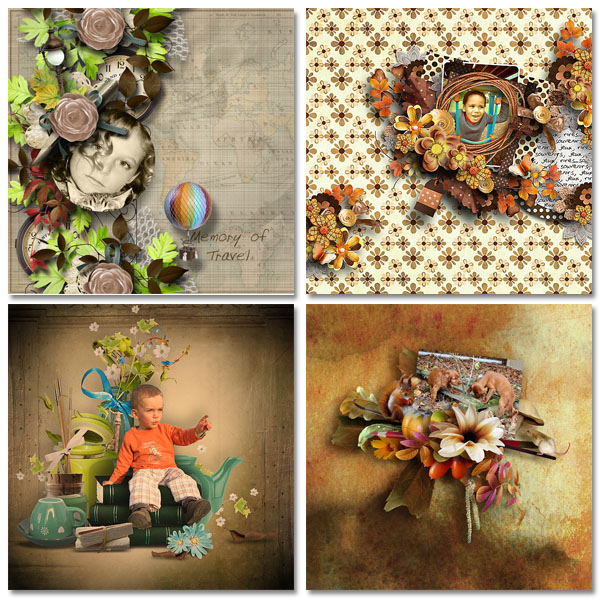 Et à part le scrap, fais-nous partager ton morceau de musique préféré du moment : "Je veux" de Zaz Pour finir, quelle est ton proverbe préféré ? pourquoi faire simple quand on peut faire compliqué
(de moi)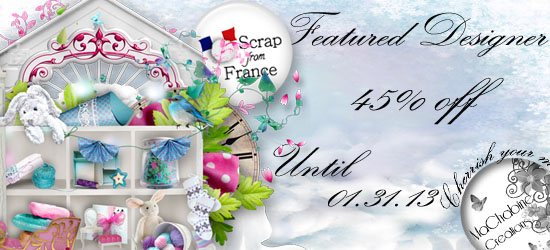 Tell us a little more about you ... your first name, your life, your passions ? your hobbies??? I'm Frédérique, mother of four wonderful children, I am at home mom since October 2010. My life are my children, my passions Digital Scrapbooking and beading For how long do you do this art ? With which program ? I scrapbook since August 2007 and I am a designer since October 2008 I started on gimp and I am now a fan of photoshop What brought you to digital digiscrapbooking ? the birth of my first born, because the traditional scrapbooking was too expensive for my budget Give us 5 words to define your style. I do not necessarily predefined style, I walk to favorite If you have to choose one and only one of your products, which would it be ? Why this choice ? "Memories of travel," I love vintage kits but I always had trouble to feel that I wanted with the old one I find it perfect. And, apart from scrap, can you tell us your favorite song at this day ? "Je veux" de Zaz And, finally, what is your favorite quote ? why make it simple when you can make complicated (from me :-)) Little freebie for you by Machabine on the Scrap from France :